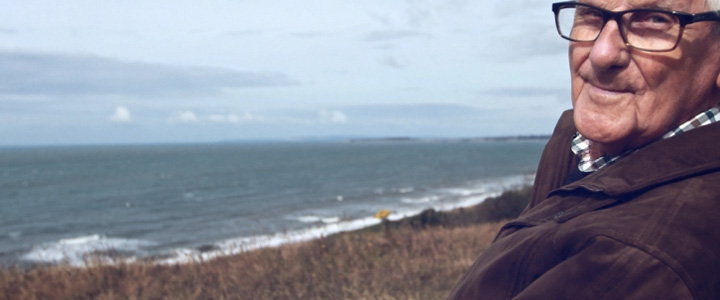 'The Age of loneliness' BBC programme: A few thoughts
'The Age of loneliness' BBC programme: A few thoughts
In an attempt to illustrate the various forms of loneliness experienced by people at different stages of their life trajectory and within different life circumstances, 'The Age of Loneliness' was broadcasted, on 7th of January, on BBC 1[1].
A striking element of this programme was that loneliness, as articulated in the deeply touching narratives of these people – especially of the elderly and those you had lost a partner – often constituted a fear that exceeded the fear of death itself. Dying alone or having a funeral with no one to mourn your passing was the greatest fear for some of the older people. For younger people the most salient fears were not being able to combat loneliness and ending-up alone in life. This echoes with positions from relational psychotherapy (Slife & Wiggins, 2009) and philosophy (i.e. Ben Mijuskovic) postulating the lack of meaningful relationships as the greatest of human anxieties, and the effort to escape loneliness as a primary human drive.
A further noticeable feature in people's stories was the difficulty to admit to loneliness – not only to others but sometimes to one's self – and to talk about it openly. This difficulty seemed to first relate to the realisation of loneliness, especially by those people whose life situation seemed at variance with common conceptions of loneliness, such as the young woman who pursued a successful career and led a busy life surrounded by other people. Recognising and confronting experiences of loneliness might be most challenging for younger people not stereotypically associated with loneliness. The stigmatisation of loneliness was a second reason for difficulty in admitting feelings of loneliness. As the student in the programme said, 'people will judge you or mock you' for this. The burden of stigma seemed to be heavier for younger people who are expected to have greater control over attaining and building relationships as opposed to older people who are more likely to lose their significant social relationships for reasons beyond their control (e.g. death of spouse and friends; children move away from home).
The programme showed the difficulty that people sometimes had to adequately convey their loneliness. 'You can't see it, you can't smell it, you can't touch it, you can only feel it' as Dorothy characteristically commented. Loneliness was often quoted among other emotional situations, such as sadness, anxiety, depression, sense of lack, whilst moving emotional reactions were sometimes triggered as people were reflecting on and were talking through their loneliness.
Several sources of loneliness were illustrated through these stories: living alone and not having regular social interactions, moving away from home, losing a 'significant other' because of death, divorce or separation, having difficulty in building new meaningful relationships, or not having a life purpose anchored in social relations – to be needed, to be cared by and care for another – as well as concurrent mental health problems. Interestingly, whilst some of these people often enjoyed other social relationships, it was the lack of another core relationship that was considered responsible for their loneliness.  Even having other good relationships may not hold loneliness at bay. On the other hand the example of the stay-at-home mother was intriguing showing that building less intimate relationships can be important in feeling less lonely.
Most of the programme participants took some form of action to manage their experiences of loneliness. For some accepting the situation of loneliness and the irreplaceable nature of the relationships that they lost helped in some extent to manage the situation. Engagement with activities that involved others (e.g. volunteering, attending classes, shopping) was commonly mentioned as an opportunity to enjoy others' companionship, whilst also providing a sense of purpose and structure in daily life. Lone activities (e.g. writing, playing games) were also mentioned, sometimes as a distraction and escape from loneliness whilst others more directly tried to address the source of their loneliness (e.g. by finding a new partner). Importantly, various technologies were often implicated in the efforts of these people to manage their loneliness – computer games, social media, online dating sites – creating both positive (computer games as 'an escape from loneliness') and negative experiences (online dating sites 'as another place for rejection'). This is the focus of LiDA as we try to investigate what role digital technologies could play in helping people to alleviate experiences of loneliness.
Dr Konstantina Vasileiou, Prof Julie Barnett
References
Mijuskovic, B. L. (2012). Loneliness in philosophy, psychology, and literature. iUniverse.
Slife, B. D., & Wiggins, B. J. (2009). Taking relationship seriously in psychotherapy: Radical    relationality. Journal of Contemporary Psychotherapy, 39(1), 17-24.
[1] Available till 7th Feb 2016