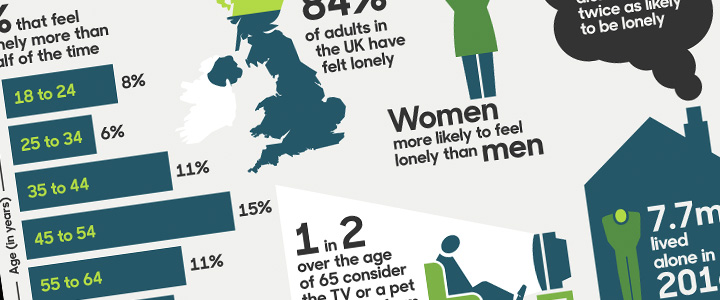 Guest Blog by Dr Kellie Payne: Learning and Research at the Campaign to End Loneliness
Guest Blog by Dr Kellie Payne: Learning and Research at the Campaign to End Loneliness
My name is Dr Kellie Payne and I am the Learning and Research Manager at the Campaign to End Loneliness. We are a network of organisations and people that want to do more about the issue of loneliness in older age in the UK. We were launched in 2011 and our work is overseen by five partner organisations: Age UK Oxfordshire, Independent Age, Manchester City Council, the Royal Voluntary Service and Sense.
We have over 1000 organisation supporters who make up our Learning Network- an interactive forum for people who work on the front lines of loneliness, such as service providers, health and social care representatives, people from the third sector or local councils.  We aim to bring these people together to learn best practice from each other. We have a further 1,750 individual supporters who are also involved with the Campaign.
We aim to reduce loneliness in older age by creating the right policy and funding conditions for groups and individuals working to address the issue. We work with a wide range of organisations to seek the following changes: higher quality, and more effective services and activities; better use of existing support, especially by the most lonely; and more commissioning and or development of services and activities targeting loneliness.
In addition to the Learning Network, I also host the Research Hub, a group of over 80 academics working in the UK and across the globe on the issue of loneliness. Members of the Research Hub come from a multitude of disciplines including gerontology, public health, health economics, geography, sociology and nursing. If you are a researcher working on loneliness, do get in contact with me and I will advise how you can become a member of the research hub.
Two of the main projects I work on at the Campaign involve measuring loneliness and identifying the lonely. Both were identified as difficult to do and the Campaign sought to create guidance to help on both accounts. Last year, we launched our measurement guidance entitled 'Measuring your impact on loneliness' which includes a new tool created by the campaign to help you measure your impact on loneliness. It also evaluates existing tools and outlines the benefits of the different methods. In June, we will be launching our guidance to help people identify the lonely. This is a very complicated issue and our guidance is wide ranging from macro level techniques such as risk mapping to a more detailed conversation guide.
If you would like to get involved with the Campaign, please sign up on our website as a supporter, and if you are a researcher, get in contact with Kellie to become a member of the Research Hub. Working together we can all better tackle the great social and health issue that is loneliness.